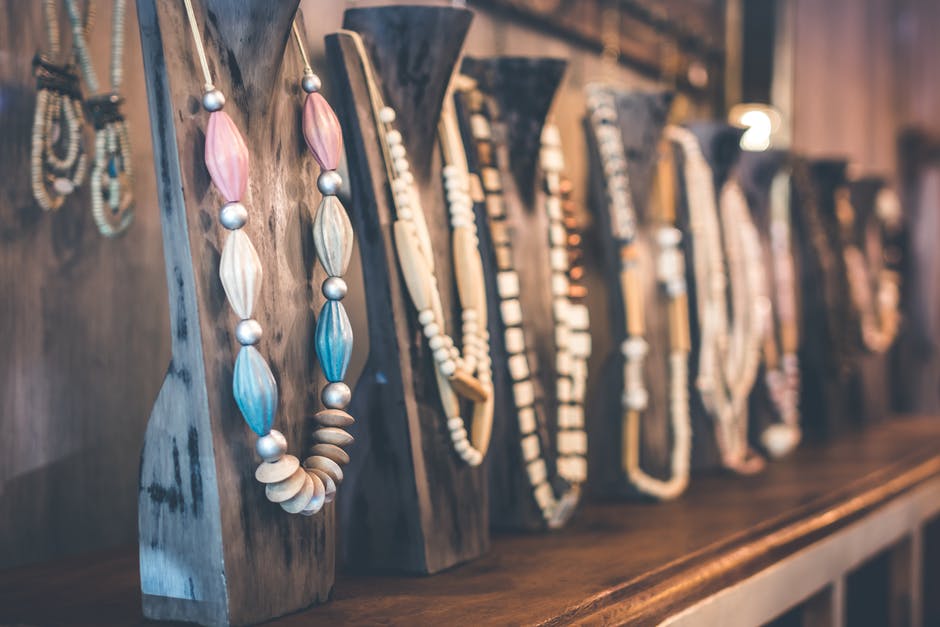 How to Find the Perfect Custom Jewelry in Cleveland
Are you tired of purchasing mass-produced jewelry that lacks character and uniqueness? If so, it's time to consider investing in custom-made jewelry. In Cleveland, there are plenty of talented jewelers who can bring your dream designs to life. In this article, we will explore the process of finding the perfect custom jewelry in Cleveland, ensuring that you end up with a piece that is tailored to your style and personality.
1. Research Local Jewelers
Start your search by researching local jewelers in Cleveland who specialize in custom jewelry. Look for those with a strong reputation and positive customer reviews. Take some time to explore their websites and social media profiles to get a sense of their style and craftsmanship.
2. Define Your Style
Before you approach a jeweler, it's important to have a clear idea of your personal style and preferences. Take some time to browse through magazines, Pinterest boards, and online galleries to gather inspiration for your custom piece. Think about the metals, gemstones, and overall design that resonate with you. By having a clear vision, you can effectively communicate your desires to the jeweler.
3. Schedule a Consultation
Once you have identified a few potential jewelers, schedule a consultation with each of them. During the consultation, you will have an opportunity to discuss your ideas and expectations. A skilled jeweler will listen attentively and offer guidance based on their expertise. This initial meeting will also be an opportunity to assess the jeweler's professionalism, communication skills, and ability to understand your vision.
4. Ask About Their Process
During the consultation, ask the jeweler about their process for creating custom pieces. Inquire about the materials they use, the timeframe for completion, and any additional costs associated with custom work. A reputable jeweler will be transparent and provide detailed information about every step of the process.
5. Review Their Portfolio
Before committing to a jeweler, it's important to review their portfolio of previous work. By doing so, you can get a sense of their craftsmanship, attention to detail, and ability to bring ideas to life. Look for examples of pieces that align with your style and preferences. If you are impressed with their previous work, it is likely that they have the skills and expertise to create a custom piece that you will cherish.
6. Request a Quote
Once you have narrowed down your options, request a quote from each jeweler. Be sure to provide specific details about your desired custom piece to get an accurate estimate. While cost is an important factor, it should not be the sole determinant of your decision. Instead, consider the jeweler's reputation, portfolio, and overall quality of work.
7. Communication and Collaboration
Once you've chosen a jeweler, an open line of communication is essential. Throughout the creation process, collaborate with the jeweler to ensure that the piece is meeting your expectations. Be prepared to provide feedback and make any necessary adjustments along the way. By actively participating in the process, you can be confident that the end result will be exactly what you envisioned.
8. Enjoy Your One-of-a-Kind Piece
After weeks or even months of anticipation, the day will come when you finally get to wear your custom-made jewelry. Enjoy the beauty and uniqueness of your one-of-a-kind piece, knowing that it was specifically created to reflect your style and personality. By investing in custom jewelry, you are not only enhancing your personal style, but also supporting local artisans and celebrating the art of craftsmanship.
In conclusion, finding the perfect custom jewelry in Cleveland requires thorough research, clear communication, and collaboration with a skilled jeweler. By following these steps and investing in custom-made jewelry, you can be confident that you will end up with a piece that is truly unique and represents your personal style. So, take the leap and let your creativity shine through custom jewelry!